Year 2016 was a busy year, full of collaborations, projects, new ideas and changes. First of all the change of our name, which was established in 2006 as Arab Mosaico and it has become CarraroChabarik at the beginning of 2016. In fact, all of this coincided with our first 10 years of activity.
The changes continue during this new year, encouraging us to explore new adventures.
With some emotion we tell you that it is officially online our new e-shop!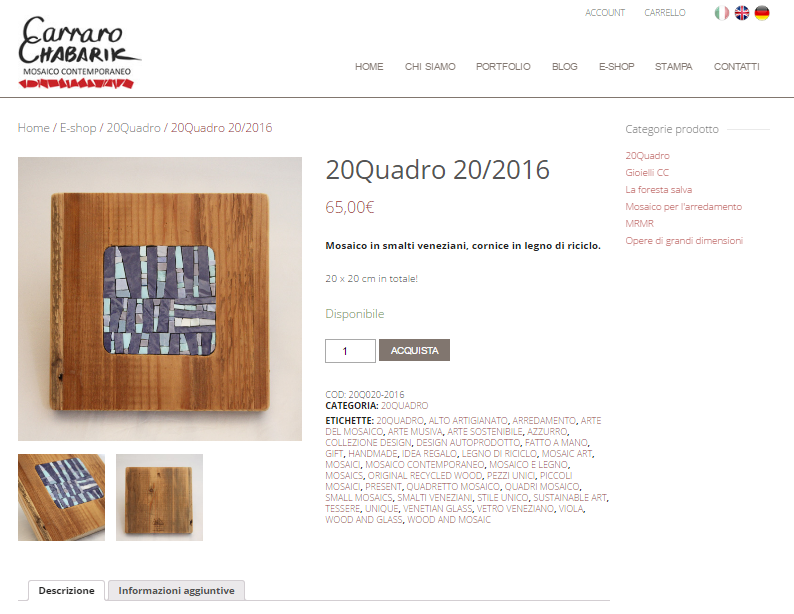 Why we open the e-shop CarraroChabarik
This choice comes out from the desire to overcome distance and logistical difficulties that separate our "corner of the world" from so many people who follow us, making it possible to choose and buy our products also at a distance (for the moment, actually, deliveries will be possible in Italy and Europe).
Who we would like to reach
Of course, who already knows us but live far away. And then we would like to reach people who have never heard of contemporary mosaic. Probably this will be easier with small objects and affordable prices.
The challenge: harmonize the pressing timing of the net with slower one of mosaic
A new challenge is beginning, as exciting as demanding. Handicrafts timing is not the one of internet; all of our works are the result of a long artistic research, handwork, time. Although from now on it will be possible to purchase our products with a single click, this fact doesn't change our choice of uniqueness and value, in every detail.
In order to make it possible, we decided to put in our online showcase a selected number of pieces. The work behind this e-shop is a lot: not only each object is a unique piece that required creation and processing time, but it also needs to be explained with different texts and completed with its specific pictures.
The essential ingredient of our brand
We commit ourselves to preserve the manual nature of our works and sustainability of the materials, and try to be innovative in the aesthetic choices.
What is possible to buy online
A selection of our collections (20Quadro, Mrmr, CarraroChabarik Jewels , La foresta Salva -Saved Forest-), plus some objects and medium-size mosaics for home decor and furnishing.
Customized projects will stay true to a process that involves the relationship with the customer
The relationship with the customer is very important and it remains an essential element in order to give the maximum of customization. This can happen with direct knowledge but also through a careful mail relationship, and the help of new technologies, as it has already happened in the past in the production of "at a distance" works.
The customer of Carraro Chabarik?
People who are looking for unique and authentic things, other than what they can find in mass-production.
NEW WEBSITE TALKS ABOUT US, PEOPLE WE WORK WITH AND ABOUT YOU.
The e-shop opening has also stimulated the renewal of our website, so that it can best reflect our artistic and business project.
Our idea of a mosaic is a combination of materials and hands. HERE we tell you about us, about our workshop and the people with whom we collaborate.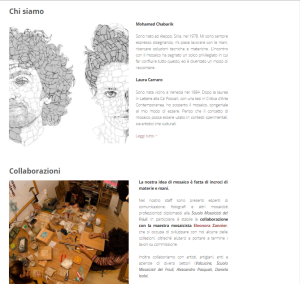 We like to share with you the process, what is behind our work and thoughts.
In the BLOG section you can find: insights, stories, interviews, ideas, techniques, tips.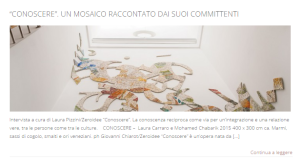 In PORTFOLIO page you can find our collections, artistical works, furnishing objects and architectural projects.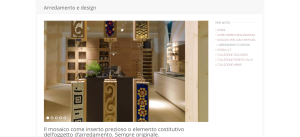 Finally there is you. INTERACTIVE MOSAIC gathers the pictures that you send to us from all over the world with our red pieces of mosaic.
Different points of view to create a big interactive mosaic!

La piazza, foto Giovanni Chiarot/Zeroidee